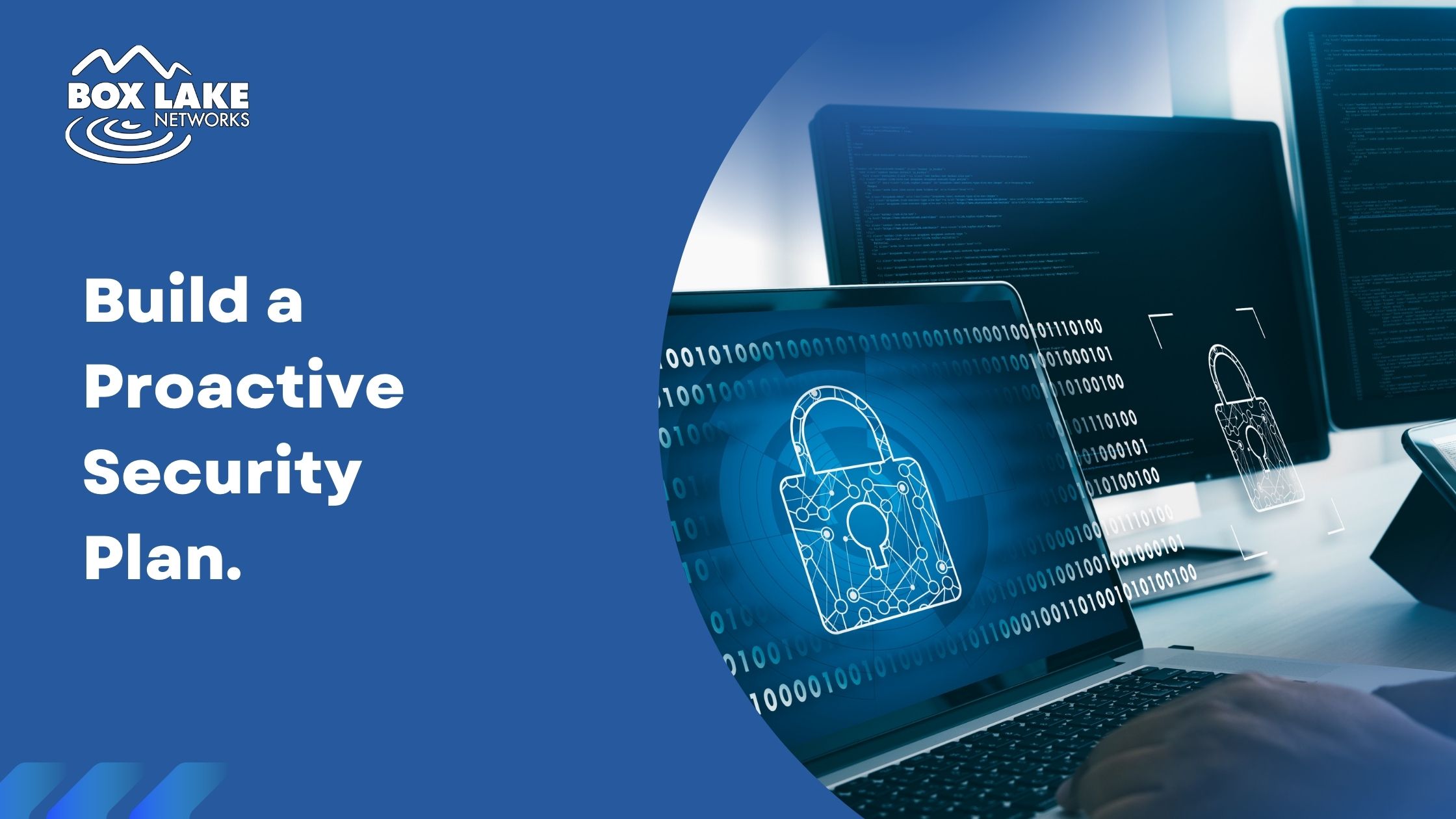 Do you know your risk? Find out with a Vulnerability Scan
Proactive Cybersecurity and Risk Management
Even if you have antivirus, a firewall, and your own IT department -risk still exists. It is estimated that Cybercrime increased by 600% during the Covid-19 pandemic. Box Lake's vulnerability scanning process will allow you to understand your current risks and what actions may be needed. During the process, we take a proactive look at your current cybersecurity, liability, and overall risk. Then we create resolution recommendations that protect networks and end-users before a cyber-attack can occur- all while adhering to regulations.
Box Lake provides comprehensive security plans made up of a variety of services to remediate risks.
Security Information and Event Management (SIEM)
Multifactor Authentication
Data Loss Prevention
Encryption
Anti-Ransomware
End Point Protection
Certified Data Destruction
Phish Testing
Patch Management
Penetration Testing
Contact us to schedule a vulnerability scan and understand your risks.
Box Lake Networks is locally owned and operated in Central Kentucky.