Box Lake Networks is a Gold Partner with Sophos to offer Industry-leading solutions in Data Security.
We offer a variety of Sophos products to reduce threats, protect users and data, stop attacks and breaches, and keep employees productive.  These products allow you to secure every endpoint on the network, from laptops to virtual desktops and servers, to web and email traffic and mobile devices.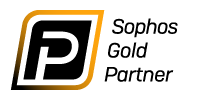 SIEM - Security Information and Event Management
Today's threats and compliance guidelines require organizations of all sizes to collect, correlate, and analyze security information from all IT systems to enable rapid detection and remediation.  That technology is known as security information and event management (SIEM), and it provides deep security intelligence for your IT environment.  A proper SIEM solution combined with human oversight by an expert Security Operations Center can help answer critical questions that are vital to your cybersecurity protection – questions such as:
A user login has failed multiple times; did the employee forget their password or is this a brute force attack?
Sensitive files on a server were accessed last night; is this normal business use or did we just get breached?
A typical firewall can send out 864,000 events per day; how do I know which of these (if any) are important?
New wireless access points have been added to the network; where are they and was this intentional?
Are our employees going to sites – intentionally or not – that put us at risk for malware infection?
Regulatory compliance requirements are changing constantly; do we have the data needed to properly comply?